Les spécialités de notre restaurant
Venez découvrir ou redécouvrir notre cuisine de terroir savoureuse et réalisée avec des produits de qualité accompagnée d'un joli choix de vins régionaux .
Notre Chef met beaucoup de coeur à  diversifier son menu du jour, et vous servir une Cuisine faite Maison !
Les plats "faits maison" sont élaborés sur place à partir de produits de qualité

Nos glaces proviennent d'un Maître artisan glacier "Glaces des Alpes"
DOS de Cabillaud au COULIS de FAVOUILLES, PETITS LEGUMES 19 €
Cod fish and green crab coulis with veggies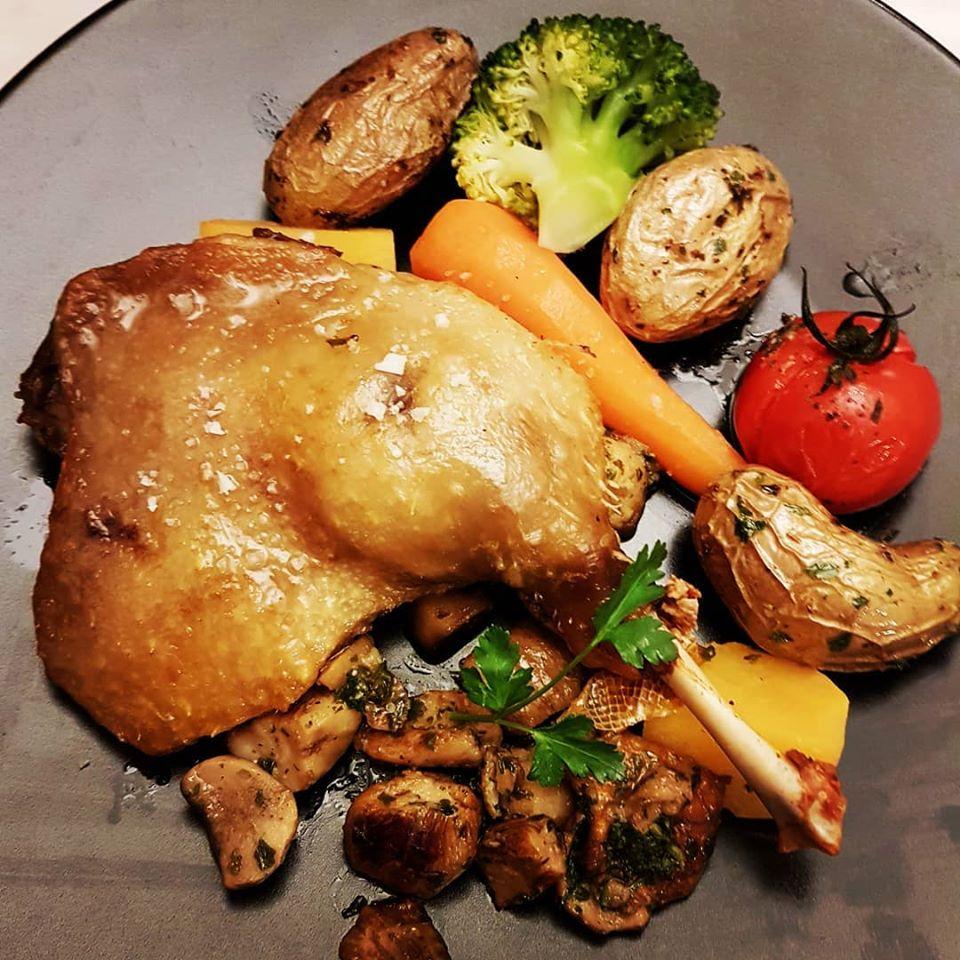 CUISSE DE CANARD du PERIGORD CONFITE MAISON aux CEPES, P.D.T GRENAILLE  19 €
Homemade duck confit and cèpes mushrooms with grenailles potatoes and veggies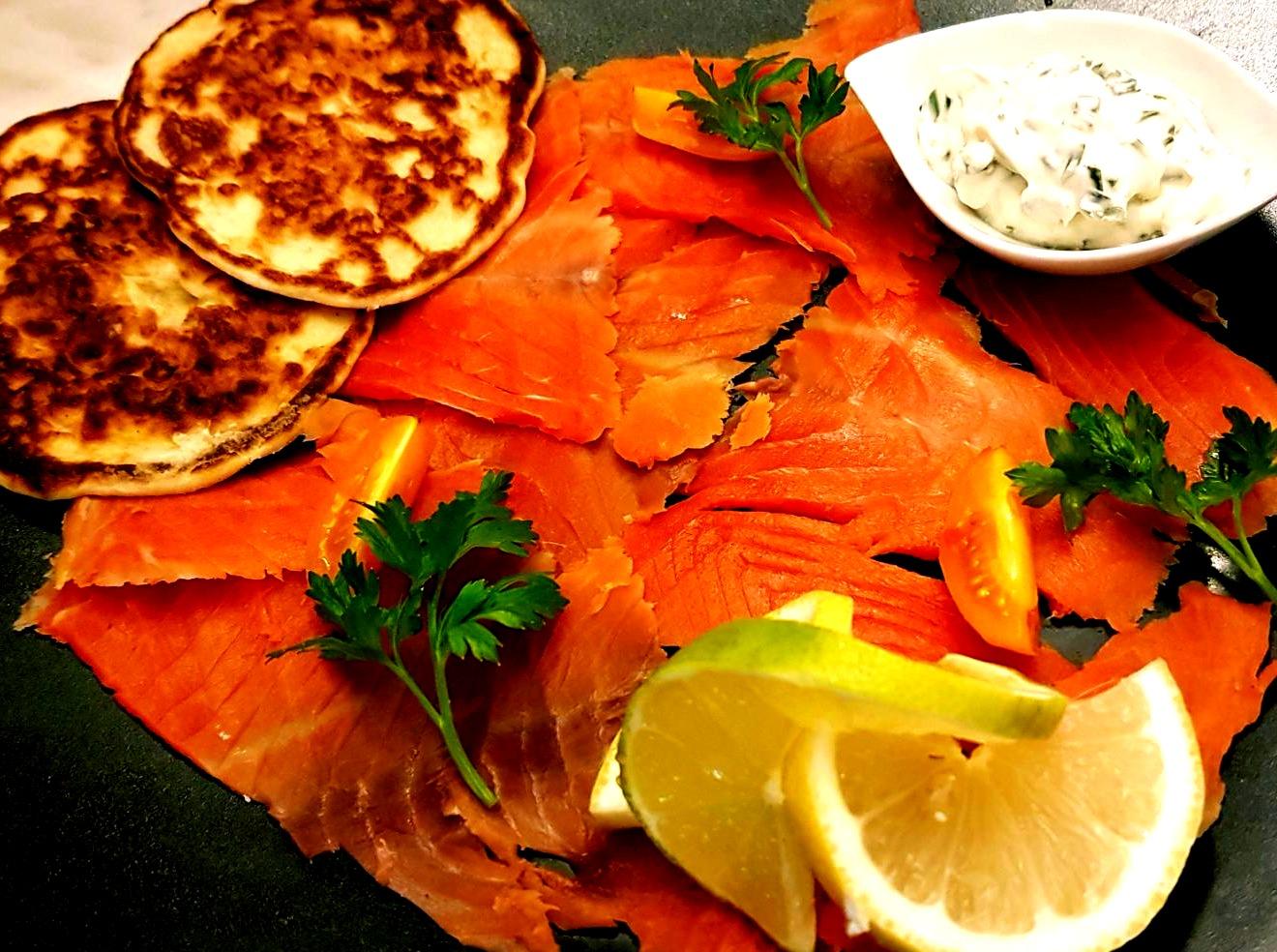 SAUMON SAUVAGE SOCKEYE FUME maison 16 €
Smocked wild Sockeye salmon
FOIE GRAS poelé, CHUTNEY de MANGUE et PAIN d'EPICES maison 18 €
Duck leaver, mango chutney and housemade gingerbread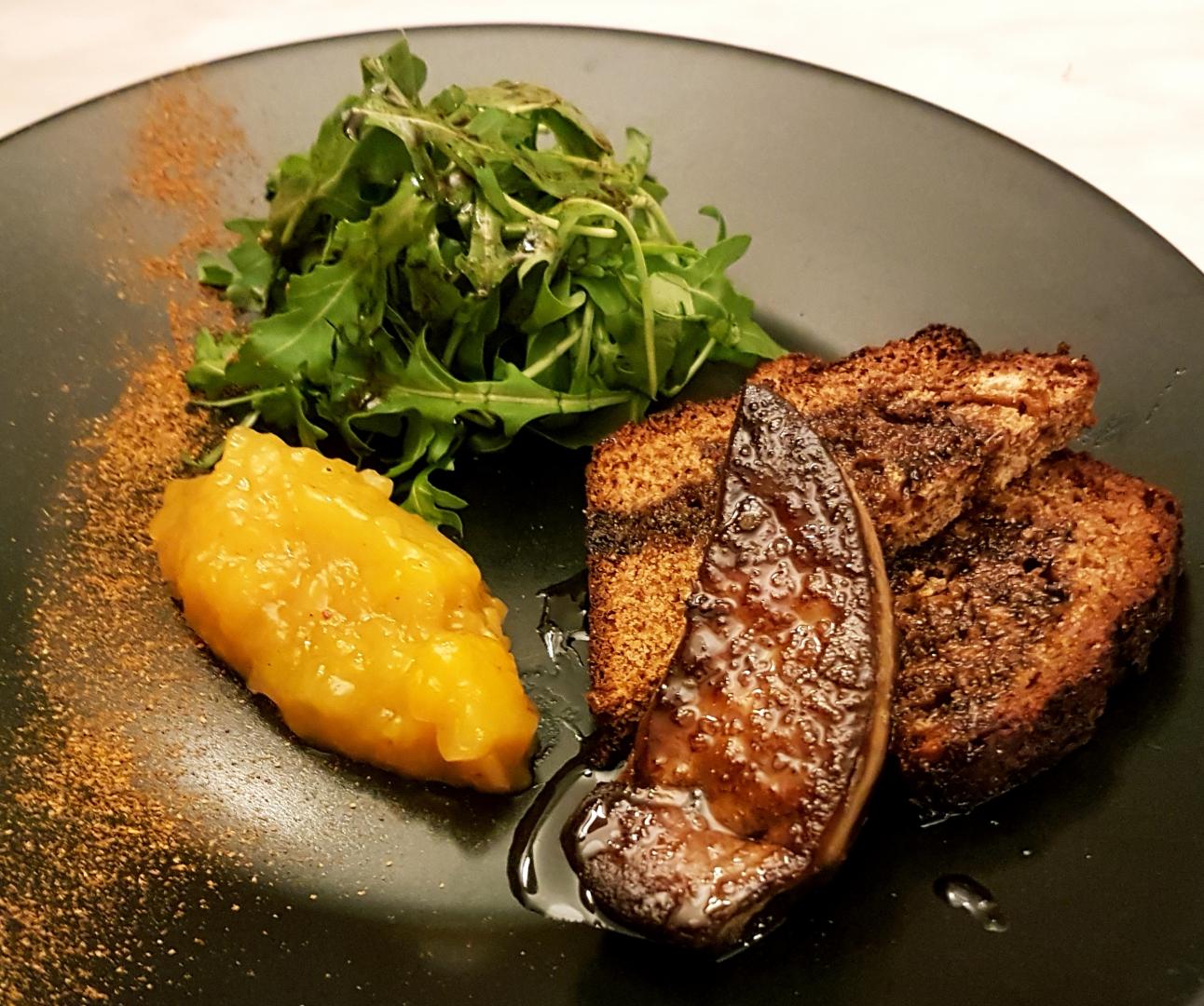 Voici quelques-uns de nos plats et spécialités
SOUPE de POISSONS de ROCHE 15  €
Homemade mediterranean fish soup
TERRINE de CAMPAGNE maison 11 €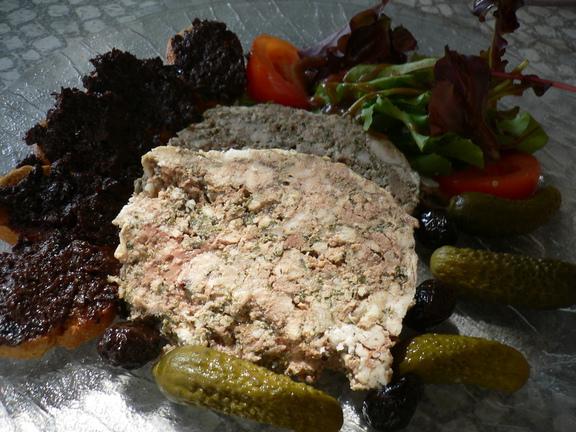 AÏOLI Provençale à la morue 16 €
Salt cod served with steamer vegetables and a garlic sauce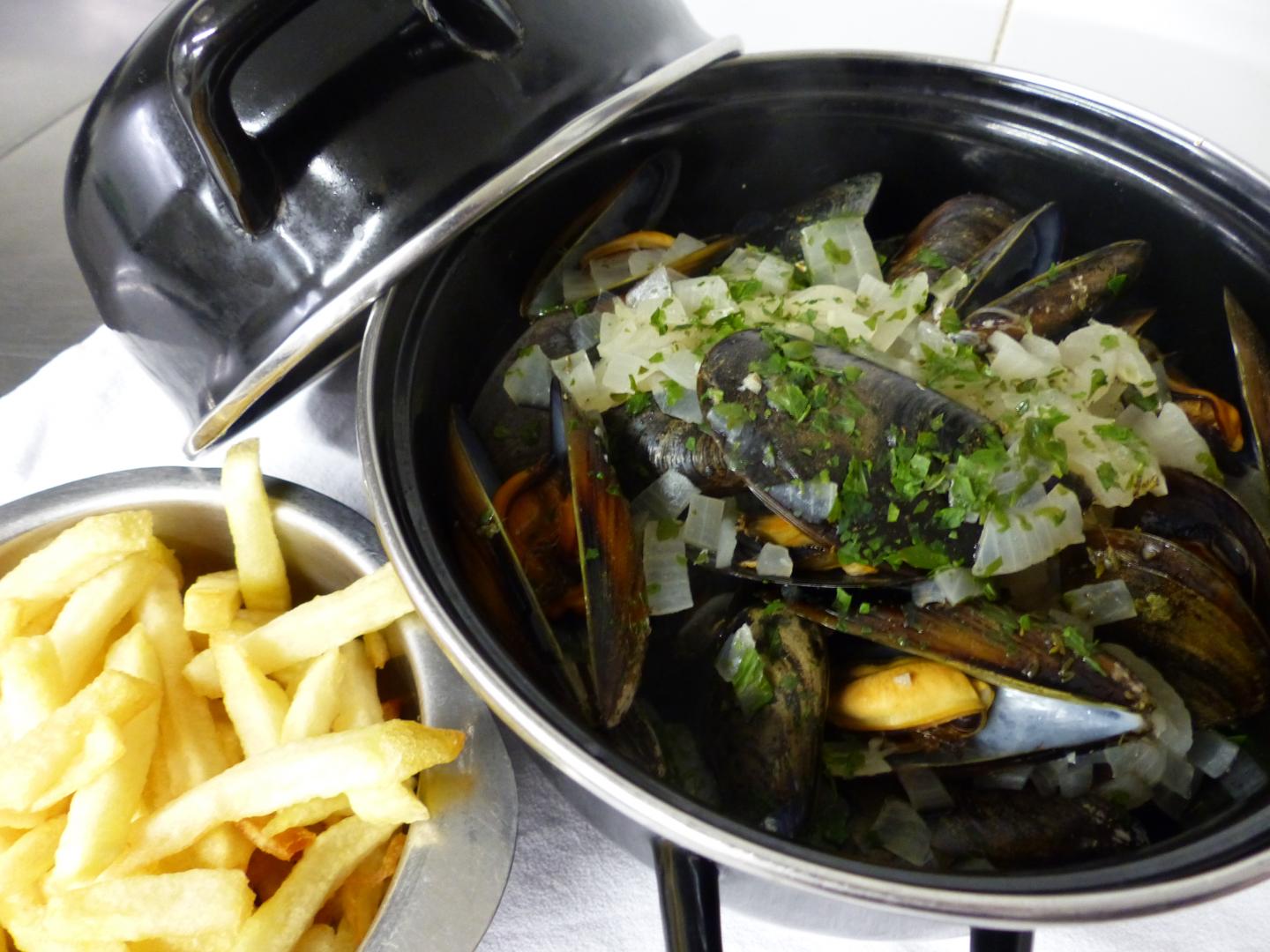 NOS MARMITES DE MOULES 
(mussels specialities)
Moules Marinières 14.50 €
Moules à la crème de tapenade 15.50 €
Moules à la crème d'ail 15.50 €
Moules forestière 15.50 €
mushrooms and bacon withe cream
PIEDS et PAQUETS à la Provençale

 (servis de Octobre à Avril)  19

 €
Tripe of lamb and porc cooked in tomato sauce (served from October to April)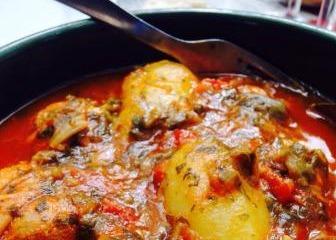 DAUBE de JOUE de BOEUF au VIN BLANC parfumée aux CEPES 
(servis de Octobre à Avril)

18 €
Beef casserole cooked with white wine, parfum with cep mushrooms (served from october to april)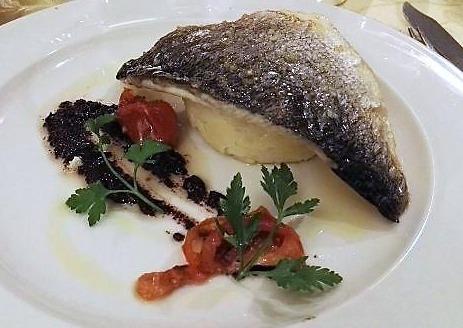 FILET de DORADE ROYALE 19 €
Sea bream fillet and crushed olive oil potatoes and tapenade
Les fromages
L'assortiment de fromage  7 €
(Sheese assortments)
 ou
Le chèvre du centre Var (sauf en période de gestation des chèvres)  7 €
(Goat cheese made in the region (exept during gestation of goat))​​​​
Nos menus
Menu Carte - 36 € T.T.C.
CHOIX A LA CARTE (a la carte choice)
ENTREE (first course)
****
PLAT (main dish)
****
FROMAGE OU DESSERT (cheese or desert)
Menu Tradition - 28 € T.T.C.
ENTREE
Feuilleté à la fondue de poireaux et saumon fumé
(leeks and smoked salmon pastry)
ou
Terrine de campagne maison
(homemade paté)
ou
Tartine de St Marcellin tiède et magret de canard fumé maison sur salade aux noix
(Green salad and nuts with creamy cheese toast and smoked duck breast)
FROMAGE ou DESSERT MAISON
(cheese or homemade dessert)
PLAT
Pavé de rumsteack au poivre 
(rumsteack beef with pepper sauce)
ou
Aïoli provençal à la morue
(salted cod with steamed vegetables serverd with garlic and olive oil sauce)
ou
Magret de canard au miel
(duck breast, honey sauce)
ou
Daube de joue de boeuf au vin blanc parfumée aux cèpes (servis de Octobre à Avril)
(beef casserole cooked with mhite wine parfume with cep mushrooms(served from October to April))
FORMULE DU MIDI 
(sauf week-end et jour férié/except week-end and holiday)
PLAT du JOUR + DESSERT du JOUR 16 €
(main course + dessert)
Extrait de notre carte des vins
Un repas sans vin est un jour sans soleil.

 

Pasteur
AOP Côteaux Varois en Provence  
Domaine de Ramatuelle (rouge et rosé) 
50 cl  16 €      75 cl 20 €
AOP Côteaux Varois en Provence
Château Thuerry "Abeillons" (rouge)
50 cl   21 €     75 cl 30 €
Domaine Gavoty "Clarendon" (blanc)
75 cl  42 €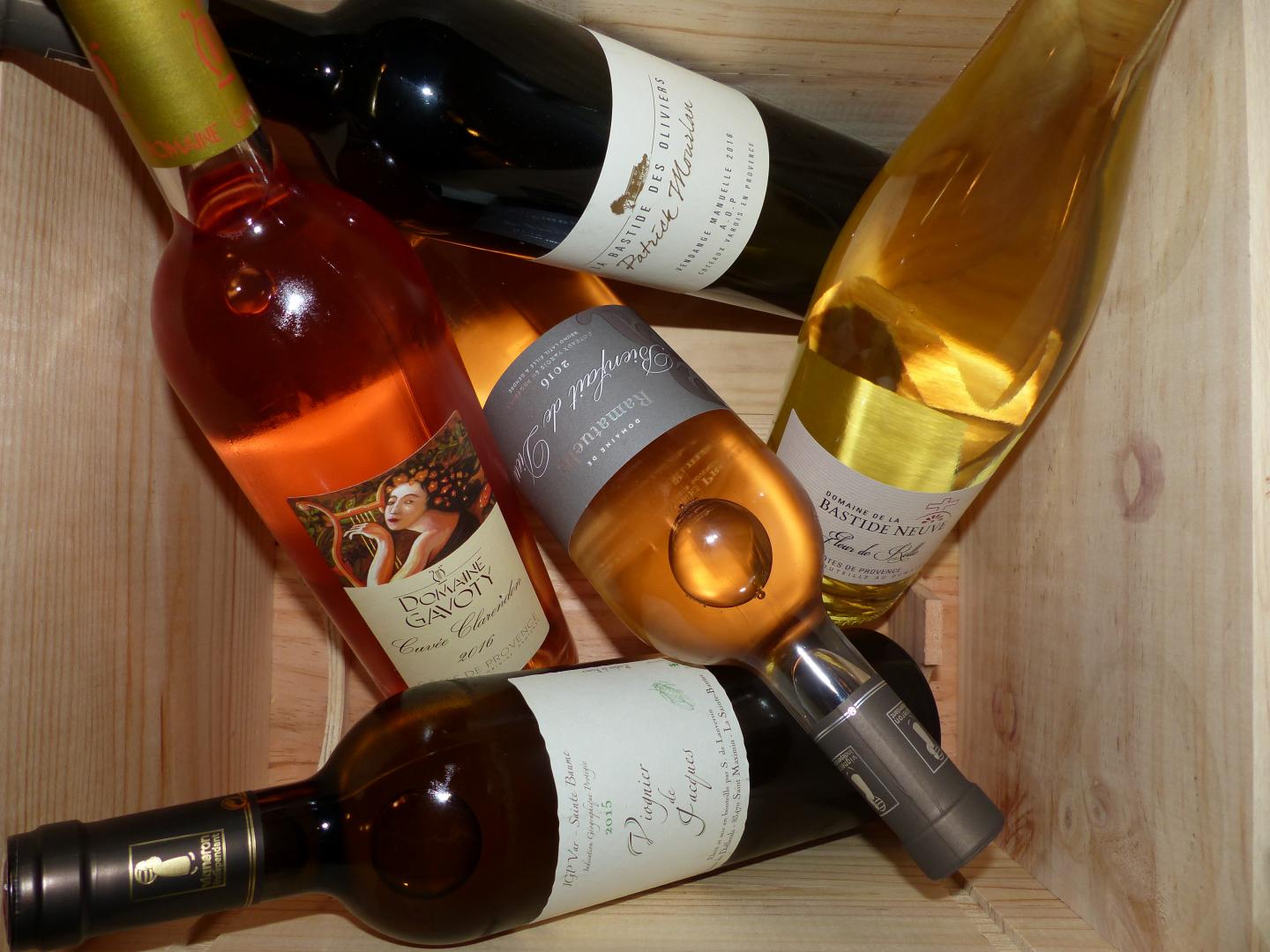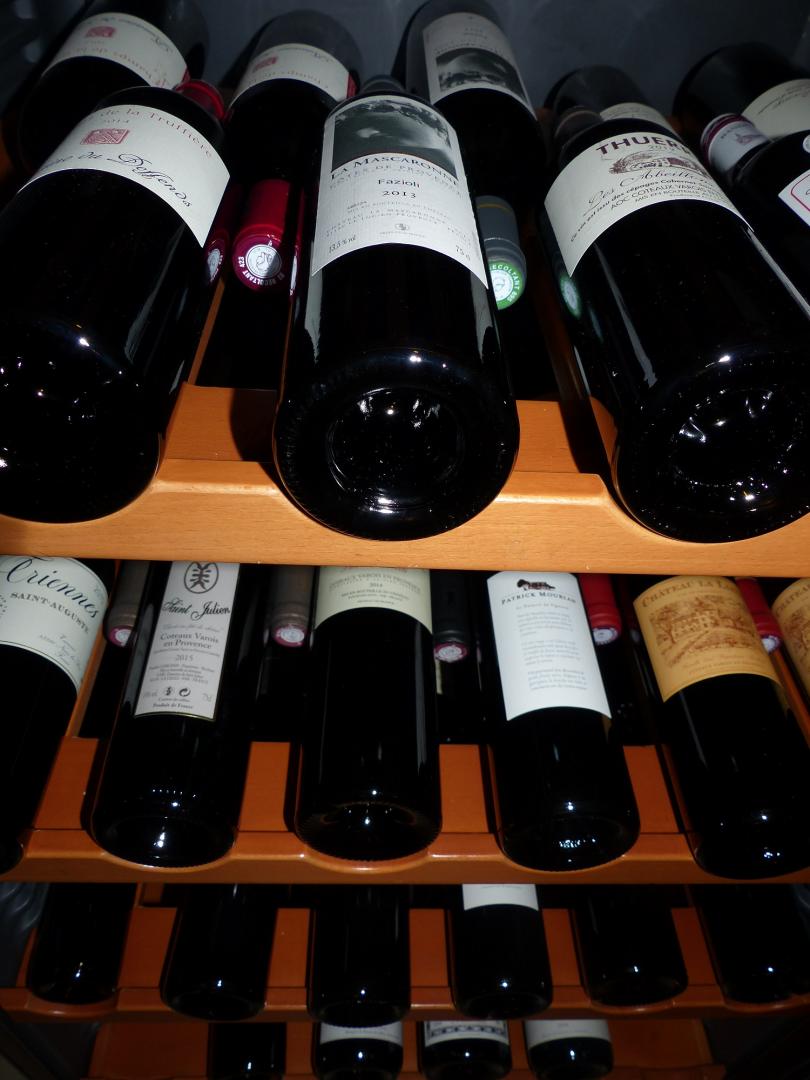 Nous vous proposons, une séléction de vins au verre et en carafe en demi ou en quart, changeant au grès des saisons.